Research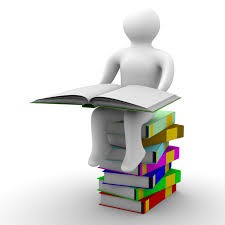 Our Training Module Design -
We attention on the education module layout which must be standardized like designing training modules, programs of tutorial content, usually includes assessing the want, defining the studying objectives, figuring out the same old elements and developing a template for reuse. By adopting these approach a training module design makes training easy to catch and easy to learn.
We set our Goal,
We do Analysis,
We are focused on,
Survey on DevOps PayScale -
Our survey on DevOps PayScale reveals some interesting facts -
DevOps Salary are on rise. DevOps professionals across the world are getting different payscale in different companies. And, you will get male, people more into this domain than female, ages between 25 to 45yrs having bachlore's degree with atleast 5 yrs experience in his current role.
Here some important findings in the survey:
DevOps Salary Standard in India -
Lot's of people in India calls me and ask questions like How much i will get being a DevOps Engineer or related question. So, I guess this will satisfy them.
In India, DevOps is at it's younger age. It's growing in the market and accepted by almost each and every IT industry. So salary package will be a bit lower than what you will get out of India.
Very recent survey which happened in Jan, 2017 reveals that in India, DevOps Professionals are getting Rs,297,016 - Rs1,664,731.
Every IT city have there own range to salary for DevOps Professionals. In Pune, you will get Rs. 845,000 which is 25% more than the previous years scale. In Bangalore, It's Rs. 738,086, 9% more than previous years. In Hyderabad, Salary offered is Rs. 719,393 which is 8% more than previous year figure.
So, in various cities its increasing like it never before because the demand is increasing.